26% of Financial Planners are leaving the industry – here's why clients shouldn't be worried
---
By Ross Marshall. Posted: April 2021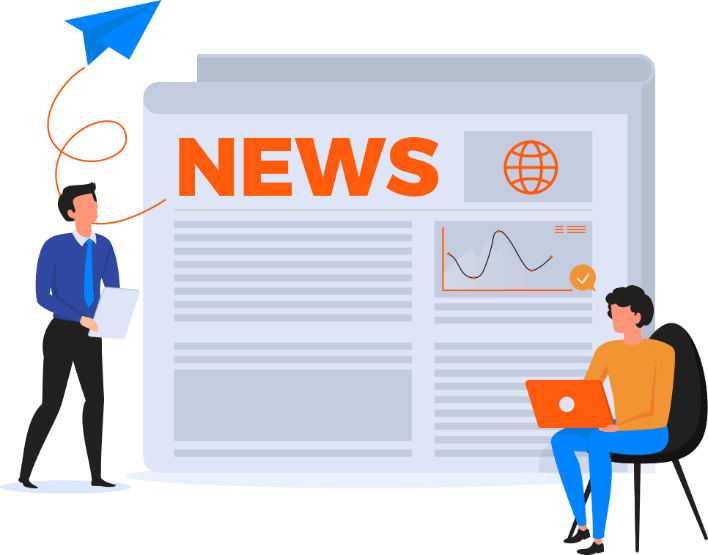 More than 1 in 4 financial advisers are planning to leave the industry, according to the Adviser Ratings Financial Advice Landscape 2020 survey. Whether it's through retirement or a change of profession, this 26% 'exit intent' represents close to 5,000 financial planners. It has come about because of new mandatory education standards and increasing fees paid to the Australian Securities and Investments Commission (ASIC) to maintain their licences to practice.
With 41% of Australians intending to get financial advice in the future (if you're reading this, chances are you're one of them!), we wanted to address this topic and put your mind at ease. In this article, we'll talk about how this changing industry landscape might affect you and what you can do to minimise your stress.
What does this mass exodus of planners mean for their clients and people wanting to get financial advice?
Few things are more frustrating than being passed around between planners because your previous advisor decided to move on. It takes a lot of time, courage, and confidence to find the right planner to help manage your finances in the first place, and having them suddenly leave or retire can be like having the rug pulled out from under you.
Although the departure of so many financial planners might seem regrettable, it is not without just cause, as we'll explain below. However, the focus here is on you – the client – and how you can smoothly transition your planning to a new advisor with minimum hassle and stress.
Finding the right financial planner can seem like a daunting prospect, but the actual process of changing planners is not that hard. Whether you're seeking advice for the first time, have an existing financial plan and looking for a new planner, or are looking for a fresh start, here's a little more info to help you prepare:
Changing financial planners – what to expect
Although it might be intimidating, in reality, changing advisers is not that hard. Here are a few steps that we take when a new client comes to us wanting to change advisers:
We review your current portfolio. We'll examine all your assets, holdings and liabilities during this process to get a clear picture of where you're at.
We discuss your goals and plans. This helps both you and us – we get on the same page about what you want to achieve and help remind you why you started this journey.
We examine what is – and isn't – working. Changing planners is a great opportunity to get a fresh viewpoint on your strategy and identify areas that are underperforming or have been neglected. We'll identify instantly actionable opportunities that might have been missed and make sure your finances are structured in a way that makes sense for you.
We'll make our professional recommendations on how to help you reach your goals. Whether it's by continuing to follow your current strategy, making some tweaks, helping you manage your more complex investments, or starting from scratch, we'll be able to give you an expert recommendation on how to proceed. Remember, we will never recommend you to engage our services if they're not going to bring you a positive return.
It's that easy! Four simple steps, a personal approach, and you can rest easy knowing your finances are in capable hands.
Why are financial planners quitting?
The financial planning industry has undergone some major changes in the last 12 months, with FASEA (a government body in charge of regulating service standards and the levels of qualifications and ethics of the financial planning industry) being shut down and their responsibilities being handed over to ASIC, for 'streamlining' purposes.
Upon ASIC taking over, two big moves were made in the industry:
New mandatory education requirements were introduced, meaning all financial planners had to complete training to demonstrate their competence in delivering advice. In recent years, a lack of regulation had led to many similar industry professionals 'having a go' by adding financial planning to their repertoire, to the unfortunate detriment of their clients. The new education standards force these agents to upskill or abandon financial planning as a service. Think we are being dramatic? ASIC is performing weekly bans of planners from the industry.
ASIC has announced retail advice licence fee increases, representing a 160% increase over two years for financial advisers. Although many planners are bemoaning the additional overheads, serious professionals acknowledge this is another screening measure being put in place to drive out 'cowboys' who are not dedicated financial advisers and can't stomach the additional licence fees.
At Raeburn Advisors, you can rely on us knowing that we've completed all of the above steps to confirm our competence and commitment to providing quality financial advice to our current and future clients. Our certifications are up to date, and licences paid in full for the maximum period, up until and including 2026. With us, your future is secure.
Changing financial planners is easy.
You don't have to feel like a hostage if your advisor is one of the 5,000 with intentions to leave the profession or you're unhappy with their services. We offer a tailored, personal service focused on helping you meet your goals at the pace you want.
As a family-run business specialising in financial planning, we are here for the long term. We've helped hundreds of everyday Australians reach their goals through sound, strategic advice over the past 15 years, and we're not planning on stopping any time soon.
Contact us for a free, confidential chat about your circumstances and let's secure your future.
This information has been provided as general advice. We have not considered your financial circumstances, needs or objectives. You should consider the appropriateness of the advice. You should obtain and consider the relevant Product Disclosure Statement (PDS) and seek the assistance of an authorised financial adviser before making any decision regarding any products or strategies mentioned in this communication.