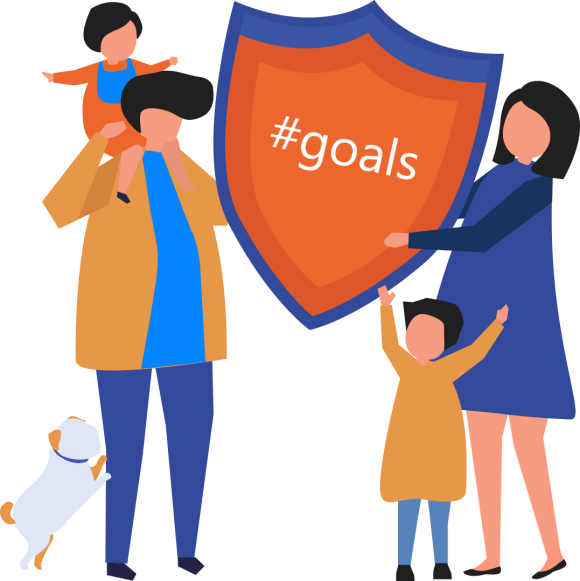 Cleveland couple goes from financial stress to smooth sailing
The client:
Doug (53) and Mary (49) came Raeburn Advisors to help regain control of their finances. Their home, not yet paid off, was valued at around $700,000, and their home loan was still stuck on an old (high) rate of 4.59%.
Doug especially felt out of control with his expenditure and finances. Although he earned a decent wage of $80k/year, his wife Mary was only able to work part-time in addition to looking after their two children. With just $300,000 in his superannuation account, Doug felt like he wasn't on track for any kind of retirement. He didn't know if or when he could ever retire, and it was impacting his lifestyle and his relationships.
With two kids that were about to finish school, Doug and Mary's budget was so tight they felt that they could not go on holidays or spend anything other than what was specifically itemised within their budget.
The strategy:
1. The first step was to get their mortgage interest rate under control. We referred Doug and Mary to a trusted mortgage broker and they got a fixed rate of 1.96% for 5 years. They now also have another mortgage facility to accommodate for large expenses.
2. We completed some financial modelling to show Doug and Mary where they would end up with our proposed roadmap, which provided them the confidence that they can afford a holiday. Although they were initially sceptical, we demonstrated that the short-term setback would be easily recovered and that they would be more productive and happier if they took a break.
3. We implemented a cash flow management system which gave Doug and Mary a weekly allowance outside their fixed expenditure and they now know that this is what they can spend and still make things work.
4. We started a salary sacrifice program of $10,000 per annum, at the expense of paying down debt. This saved Doug approximately $2,270/year in tax currently.
5. We reduced unnecessary insurance expenses of $3,000/year approx. for the client.
6. We rolled his super to an aggressive style fund. It was a conscious decision at the time as this was in April of 2020 when we were just recovering from COVID.
The outcome:
Doug and Mary are on track to retire at 65 with a passive income of $50,000 per annum.
In the past year Doug got a return of 31.76% on his superannuation, and his super is now valued at $426,000 a net position increase of around $120,000 in 12 months inclusive of the slight increase in debt.
We have now reached a critical asset position where we know that Doug is going to achieve what he needs to achieve and we have reduced the risk in his portfolio, and he is now perfectly on target for a sound retirement.
Needless to say the client is exceptionally happy with the outcome.
Note: Client names have been changed for confidentiality reasons but case study is otherwise accurate and true.
What our clients say about us
At Raeburn Advisors we pride ourselves on offering simple, jargon free financial advice. Our clients seem to like what we do, some were even happy to tell the whole world about us!
Rachael – Skyrocket customer
Raeburn Advisors provide practical and easy to understand strategies for building a financial plan. We've learnt a lot and feel confident in the plan we have and achieving our goals. Raeburn Advisors really demystify financial planning into a plan that is attainable.
Rachael M.
Kerry – Skyrocket customer
We have been dealing with Ross from Raeburn Advisors for years and have found him to be extremely helpful. We have discussed our goals and he has shown us how to get there and given us simple, actionable advice to ensure we do. He is extremely personable and we would have no hesitation in recommending Ross to anyone to assist in anything financial.
Kerry T.
Ross from Raeburn Advisors has recently assisted me with bringing my finances into alignment with my future financial goals. His super friendly & tailored approach has made the process very easy to understand and his prompt response and follow up have been a breath of fresh air. Ross is definitely NOT the typical financial advisor!
Ria C.
Janice – Approach customer
Since putting our finances in Ross's hands, our portfolio performs far better than previously! I cannot speak more highly of him - he has been ethical, trustworthy & extremely honest. As a retired, older couple, I'm always impressed by the way Ross goes above and beyond the call of duty including giving his time to help reassure us during these turbulent times.
Janice S.
Alan – Skyrocket customer
From the very start Ross has provided me with the very highest quality of advice; having reorganized my already well-performing superannuation portfolio into one that is very effectively riding out the current difficult times. Ross is a highly effective and trustworthy Financial Advisor and one that I have recommended to family, friends and colleagues. Certainly the best Advisor I have ever had.
Alan C.