How COVID-19 has affected Australian consumer saving and spending
---
By Ross Marshall. Posted: May 2021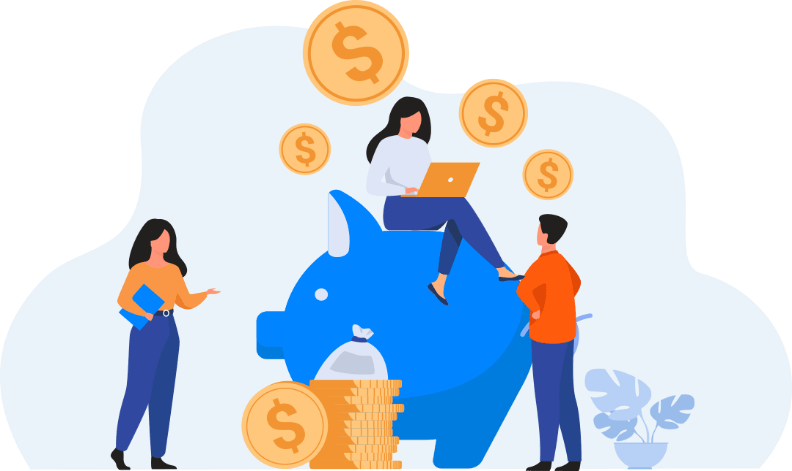 The impacts on health and the global economy caused by COVID-19 need no introduction at this point; in this article we aim to examine the micro-effects the pandemic has had on Australian individuals, specifically on how they manage their finances and spend their money.
In all likelihood, either you or someone you know had a finance-related COVID story. Whether it's tied to financial stress, unemployment, mad amounts of online shopping, or the widespread panic buying and stockpiling that comes and goes every time a lockdown is announced, there's no denying the presence of COVID in our lives – and our wallets.
More than 12 months in now, and with the economy opening up little by little, consumer habits have changed and have become more strategic. Many different factors are at play, but here are some ways COVID-19 has become a catalyst for changing Australians' spending and saving behaviour.
More mindful spending
Last year, many people were forced to buy essential goods at more than 60% of their usual retail prices. With the Australian economy picking up, consumers have become more mindful and more intentional with their purchases.
People of different economic standing have developed more frugal consumer behaviour because of the pandemic. Consumers have understandably become more conscious of their spending. Besides strictly sticking to a budget, store trips are planned carefully to avoid crowded spaces.
More than 20% of Australians are also now choosing to shop in discount channels (buying goods on promotion, shopping at discount stores, or actually making a shopping list and sticking to it!) to save a few bucks. Overall, people have become more deliberate with their spending habits and have moved away from the pre-pandemic behaviour driven by immediacy and convenience.
Higher Value on Trust
This period of uncertainty has left Australian consumers with a need to trust the companies behind their purchases. In particular, three industries have seen a spike in consumer trust since the pandemic: Healthcare, Retail, and Technology.
At least 63% believe that healthcare in the country would be rising continuously since the arrival of COVID-19. Australians also invested better in their health by participating in activities that promoted personal well-being. While health and fitness spending remains volatile, the largest annual increase in spending was seen in March 2021 for medical needs, such as nursing and personal care, chiropractors, dentists, doctors, hospitals, optometrists, podiatrists, as well as sporting goods stores like bicycle shops, golf courses and more. Anyone else try to buy exercise bands or a dumbbell mid last year? You know what we're talking about.
Since people have been staying home, there has also been a shift to online shopping, with 46% more people bringing their purchases online. Australia Post's eCommerce report 2021 found that 4 in 5 households have purchased goods online, and the numbers continue to grow tremendously. Some 37% of Australians have also been conducting more research online before buying any products, with online reviews helping shoppers make decisions. Increasingly, buyers are looking for a more seamless and engaging buying experience from digital platforms.
Local loyalty also remains important to Australian consumers, despite the move to online channels. Perhaps in part thanks to the government's "Go Local First" campaign in 2020, the preference for Australian-made products has risen considerably, with over half of Australian consumers more likely to trust locally sourced products. National Australia Bank hopes to maintain this momentum, as this practice helps boost the economy and create jobs, which is doubly important in these times.
Finding new ways to save
Various safety measures have allowed Australians to cut back on spending, giving them more space for household savings. One of these is transportation costs: despite the steady return of public transportation, the Australian Bureau of Statistics has found that one in six people (18%) have not used public transport since the start of the pandemic.
With international borders remaining closed, there are also considerable savings in travel costs. Those Australians who insist on taking a vacation have been corralled into domestic tourism, which further supports the nation's recovering economy.
Despite household savings having tightened to 12% from last year's 18%, these new frugal habits are excellent ways for Aussies to add to their savings.
Consumer habits are constantly changing with the times, so it is crucial to develop healthy saving habits. Besides contributing to the country's economic recovery, understanding how to manage your spending and saving habits could make or break your finances in the long run. There are plenty of ways to grow your money – you just need to know how. If you don't know where to start, why not talk to Raeburn Advisors so we can help you find ways to future-proof your finances?
With the end of the financial year approaching, there is no better time to give your finances a spring clean. Our team would be glad to help you navigate your finances and give you the fresh and focused start you deserve. Schedule a confidential, commitment-free strategy session with us today.
With over a decade of experience in the industry, Raeburn Advisors has helped countless people work on their financial wellbeing. We offer simplified financial advice to help you pay down debt, maximise your savings and investments, and have a solid strategy in place for retirement. Give us a call to find out how we can help you.
Stay up to date with different ways to spend and save by following us on Facebook, Instagram or Linkedin, and don't forget to subscribe to our monthly newsletter.
Disclaimer: This information has been provided as general advice. We have not considered your financial circumstances, needs or objectives. You should consider the appropriateness of the advice. You should obtain and consider the relevant Product Disclosure Statement (PDS) and seek the assistance of an authorised financial adviser before making any decision regarding any products or strategies mentioned in this communication.