Index Funds: 5 Surprising Pros and Cons You May Not Know
---
By Ross Marshall. Posted: January 2021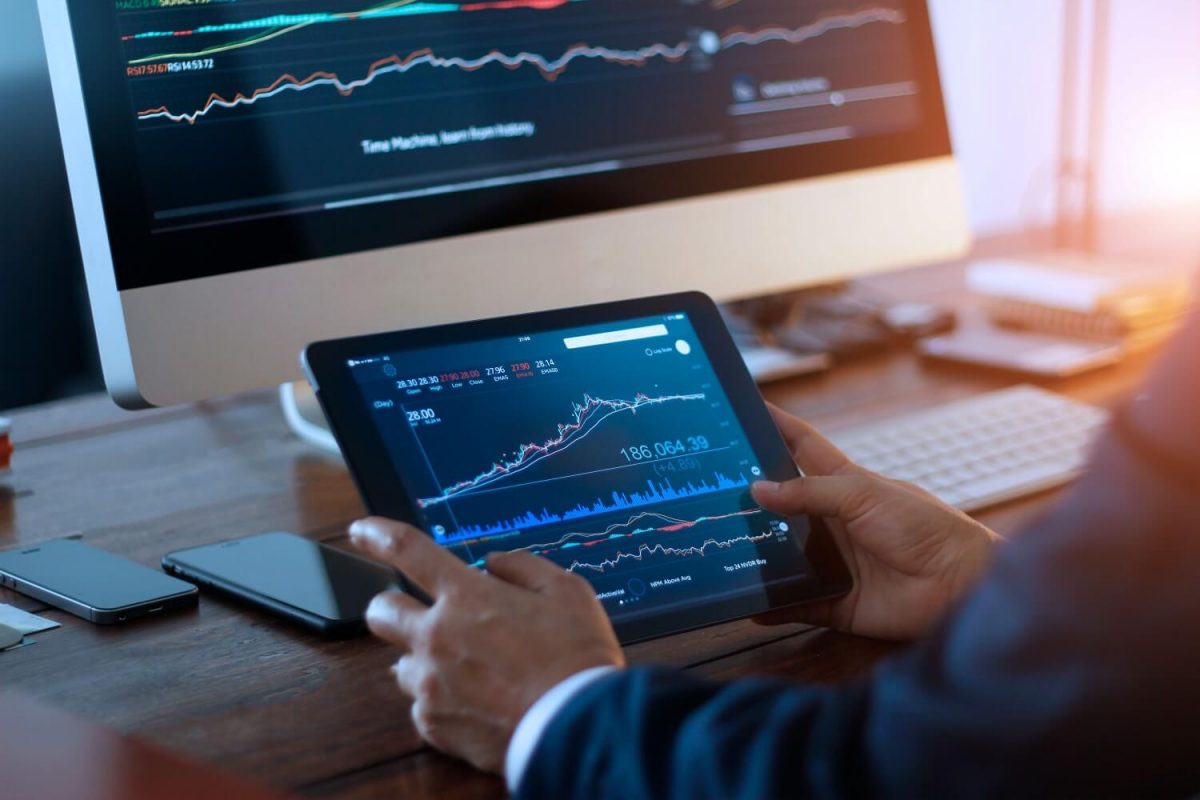 Index funds are one of the most widely known Exchange Traded Funds (EFTs). Any investor worth their salt knows about them.
If you read our recent article on an introduction to index funds, you should already have a good grasp of what index funds are, their benefits (e.g., lower management fees, low maintenance, diversifying short-term risk), and pitfalls (e.g., vulnerable to market swings, lack of flexibility).
Here are five pros and cons WE DIDN'T talk about last time, and you might not know. Keep reading below.
In this article:
3 Little-Known Benefits of Index Funds
2 Reasons to Avoid Index Funds
Index Funds: Pros and Cons You May Not Know
3 Little-Known Benefits of Index Funds
1. They're easy to manage.
Taking care of index funds is easy even if you have close to zero experience with the stock market. Remember, they were made to match the performance of the current stock market, so they can regulate themselves. As such, you don't need to carefully watch the stocks or do intense research to take care of your funds.
Because they're much easier to manage, index funds are often the first investments people make when they start venturing into the stock market.
While it's possible to manage index funds all on your own, it wouldn't hurt to get a financial planner's advice on choosing the right index fund. At Raeburn Advisors, we can help craft a financial plan that accomplishes your financial goals. Book a call with us to get started!
2. They're tax-efficient.
Index funds are naturally tax-efficient because of their 'buy and hold' nature.
Remember that in our last article we said that index funds only mimic the performance of the stock market? Since they're modelled after the market's performance, you don't need to trade it in and out as often as you would an active fund. It's the constant buying and selling of funds that does give you short-term, capital gains but is (unfortunately) taxed at a higher rate.
3. They're ideal for people investing for retirement.
When you invest in index funds, you're not looking to beat the market and earn immediate income—that's what actively-managed funds are for. Investing in an index fund means you're looking to keep up with the market trends. This makes index funds ideal for long-term investments such as building your retirement fund.
2 Reasons to Avoid Index Funds
1. You can get stuck on the idea that they're completely safe.
Don't get us wrong! Index funds are a great way to get into the stock market and start your investment portfolio. As almost anyone with tell you in regard to ETFs, they're less risky since you're banking on the market performance of top-tier companies.
Limiting your investment to index funds thinking that it's completely safe is a dangerous mindset. Let's be clear about one thing—no matter which fund, stock, property or other asset class you choose, any investment carries inherent risk. The stock market is no different. While some funds are less risky than others, you're never exempt from taking a hit. Diversification is the cornerstone of any successful investment strategy, to limit your liability in case one part of your portfolio turning sour. This is where we come in.
2. They limit your investment strategies.
Now we know what you're thinking – isn't the whole point of an index fund that it is a diversified investment? Good thinking – you're on the right track!
You do indeed get diversification right off the bat when you invest in an index fund, by having your investment across numerous industries all over the world in a single go.
However, most index funds – or at least, the most popular index funds – are jammed full of major American companies running in competitive economies. There's no doubt that you'll grow your funds through index investing. But these returns don't compare to what you can get independently investing in developing economies—Brazil, China, and India. The problem is most index funds don't have stocks in these economies because they just don't fit the index.
In short, sticking to index funds limits both your investment strategies and potential gains since you're effectively "running with the pack".
Key Takeaways
Like all investment tools, index funds have their pros and cons. The best way to capitalise on the benefits while minimising the risks is to choose the right one to invest in.
Index funds are a low-cost way to get started in the stock market and a valuable cornerstone upon which many seasoned investors build their portfolios. However, with low cost also comes the risk that no one is monitoring your investments for future events and downturns.
Our seasoned financial planners at Raeburn Advisors are experts at combing through the stock market and spotting index funds worth investing in – and which ones to avoid. Contact us, and let's talk about how you can get started on investing through index funds or diversifying your existing portfolio.
Raeburn Advisors have been helping people navigate the stock market and get the most from their portfolios for over a decade, through simplified financial planning and advice. Talk to us today to find out how you can get more from your investment.
Enjoying the content? Follow us on Facebook, Instagram, or LinkedIn, and subscribe to our monthly newsletter, to make sure you stay up to date.
This information has been provided as general advice. We have not considered your financial circumstances, needs, or objectives. You should consider the appropriateness of the advice. You should obtain and consider the relevant Product Disclosure Statement (PDS) and seek the assistance of an authorised financial adviser before making any decision regarding any products or strategies mentioned in this communication.