Q1: Lowest inflation rate ever means interest rates are down, down, down, and staying down
---
By Ross Marshall. Posted: May 2021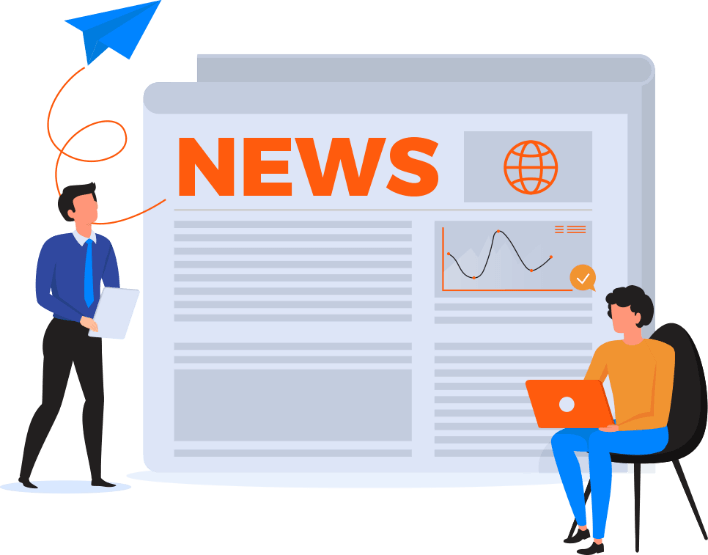 The COVID-19 pandemic has a significant impact on the Australian economy. After experiencing one of the largest market crashes in the country last year, it is understandable that many people may be hesitant to make financial commitments, including investing, during this period of great uncertainty.
However, we must also look at how the country is recovering at a magnificent rate. The International Monetary Fund recently updated their prediction of the Australian economy, stating that it is projected to grow 4.5% by this year.
The country's low inflation rate also plays a key role in this, as Q1 reports show that it is significantly lower than economists expected, with the figure rising only 0.6% this quarter to 1.1% annually. The Reserve Bank of Australia (RBA)'s Statement on Monetary Policy also echoes this by outlining how inflation rates would remain low for many key utilities.
In this article:
Why is the inflation rate down?
What are the benefits of low inflation rates?
How will the inflation rate change this year?
What does this mean for you?
Why is the inflation rate down?
The simplest way to explain inflation is that when prices are higher, the purchasing power of your money depreciates. It is a key economic indicator of performance. For example, with this low inflation rate, your dollar today can be used to buy more goods than it did when the inflation rate was high. But what keeps it low these days?
The RBA is responsible for this as they try to standardise interest rates for loans, credit, savings and more to protect its citizens' welfare. They also set inflation targets to guide monetary policy in the country and keep consumer price inflation between 2-3% on average over time.
As the Australian Government focuses its policies on economic recovery, it can be observed that the fluctuations in supply and demand of several goods and services have contributed to the lower inflation rates. Today, we face one of the lowest annual core inflation rates on record, causing the central bank to keep interest rates low.
What are the benefits of low inflation rates?
The inflation rate affects multiple aspects of the economy, including consumer spending, employment rates, government programs, and even interest rates. Keeping the inflation rate low contributes to economic stability. Price movement remains predictable, so it encourages more saving and investment among regular consumers while allowing for sustained economic growth that is relatively more competitive internationally.
Consumers are likely to enjoy some advantages to the low inflation rates. For example, prices of goods have stayed down, if not remained the same in the past quarter. This means the value for your money now has not changed – a good thing when purchasing goods, but not exactly great news for the possibility of wage growth.
An excellent example of this is the property boom Australia is now experiencing. With interest rates at a record low, it may be a good time to invest in real estate. However, as with any investments, there are also some risks.
How will the inflation rate change this year?
While the low inflation rate presents you with many opportunities for financial growth, there are also some downsides to it if not regulated. For example, if it drops too low, people expecting a decline in prices may opt to delay purchases, thereby causing lower spending and, in worse cases, deflation. Along with prices, wages may also be reduced, and in some cases, the unemployment rate may rise as businesses are pressured to cut costs.
The rate of economic recovery in Australia has been incredible. While the gradual pick-up in wage growth and inflation may take time, the RBA asserts that underlying inflation shall remain below 2%. It may be a good time to think of how to use this persistently low inflation rate to your advantage. If you're feeling unsure, you can book an appointment with one of our financial experts. Let's see how we can work together to reach your financial goals in a way that's tailor-fitted to your situation.
What does this mean for you?
Debt is on sale – securing affordable lines of credit through home loans and other forms of leveraging have rarely been as "cheap" as they are now due to persistently low interest rates, being kept in check by inflation. This opens up opportunities for leveraged investing; borrowing from the bank and putting that money to work to get a better rate of return than what you'd pay to access those funds.
You must strategise properly to use this period to your advantage. Shares tend to work well with the low inflation rates, as shareholders can trade stocks with higher price-to-earnings ratios. These are also known to deliver better interest rates than bank account savings. But of course, we have to note that shares can also be quite volatile at times.
As mentioned, purchasing commercial property is also a popular choice among investors when inflation is low. Besides the low interest rates, investors can see annual commercial property yields 6% and above each year.
Having a good understanding of inflation is crucial to your investments, as it can reduce the value of your returns. This affects many aspects of the economy – from consumer spending, employment rates, business investments, and even government programs and policies. This is why keeping yourself updated with economic and financial news may also help achieve your financial goals. Having the right combination of investments can help give you protection against any negative effects of inflation.
It is always wise to make timely but smart financial decisions. While it seems scary to risk your money (let alone someone else's) like this, the inflation rate in the country remains sluggish yet stable, reducing uncertainty in the economy. Experts predict that the inflation rates are staying low for some time.
If you need help understanding inflation and how it affects the management of your investments, our Raeburn advisors would be more than happy to assist you in navigating your financial journey. Schedule a confidential, commitment-free strategy session with us today.
Raeburn Advisors offers simplified financial planning and advice suited to your situation and needs. With over a decade of experience in the industry, we have provided scores of everyday Australians with assistance in reaching their savings and investment targets. Whatever financial goals you have, call us to find out how we can help you.
Stay up to date with economic forecasts and investment strategies by following us on Facebook, Instagram or Linkedin, and don't forget to subscribe to our monthly newsletter.
Disclaimer: This information has been provided as general advice. We have not considered your financial circumstances, needs or objectives. You should consider the appropriateness of the advice. You should obtain and consider the relevant Product Disclosure Statement (PDS) and seek the assistance of an authorised financial adviser before making any decision regarding any products or strategies mentioned in this communication.