Top Budgeting Struggles and How to Overcome Them
---
By Ross Marshall. Posted: July 2021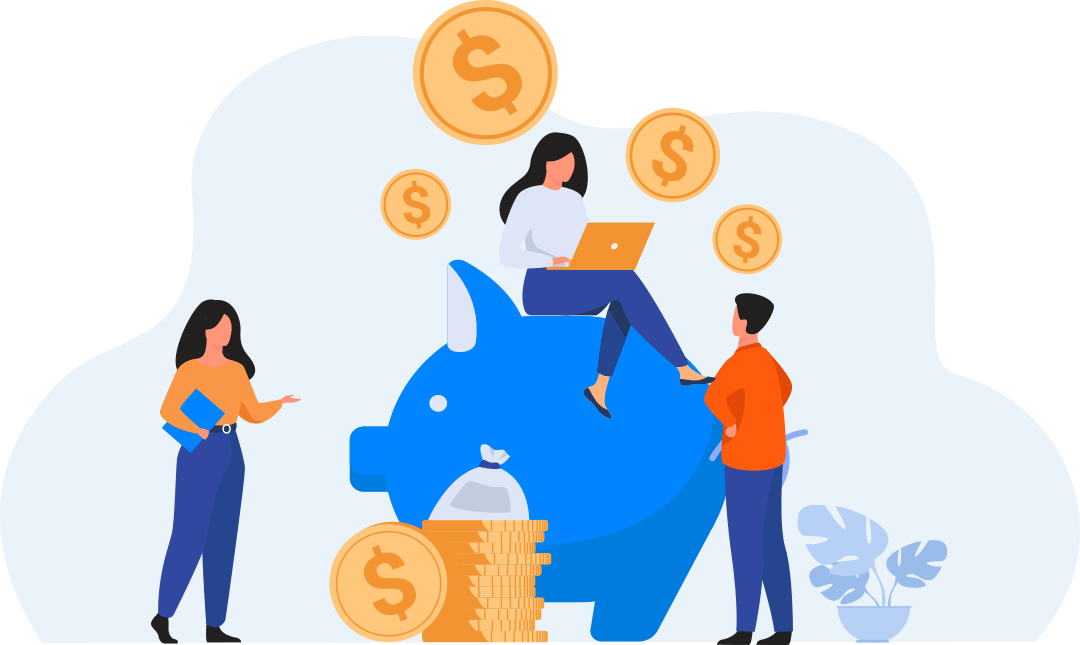 Creating and maintaining a budget is critical in having a healthy financial future. As a result, people often try to learn how to budget to take the reins of their finances. However, budgeting is a challenge and many struggle with the task.
It's important to remember that budgeting is simply a set of guidelines that will help you manage your money. If your own system does not work, don't hesitate to create a new one and start again. There are no struggles that you cannot overcome with proper planning and dedication. With that, let's take a look at the top budgeting struggles you may be going through right now and how to overcome them.
1. You're trying to track ALL of your expenses, and it's burning you out.
First and foremost, learning how to budget does not mean that you have to track each and every one of your expenses. This is especially true if you do not have an automatic system. Eventually, you'll get tired, and in the end, doing your budgets will feel off-putting. However, you have to keep in mind that the role of a budget is to get a clear picture of your expenses to plan your financial goals. If tracking every penny is not working out for you, then that's okay.
To help you get a general idea of your finances, here are the list of spending categories that you should include when tracking your expenses:
Car Payments
Charity
Childcare
Clothing
Dining Out
Entertainment
Groceries
Insurance
Loans or Debts
Phone/Internet
RentwqA
Savings
Transportation
Travel
Utilities
If you find that what you're spending is less than your income, then it's fine not to keep track of the occasional impulse purchases. However, if you find the complete opposite and notice that you are overspending, then it's time to reassess your budget and set a better and stricter budget. In fact, try not to use credit cards when you are on a budget or realise that you cannot pay off each month's balance.
2. You're finding it hard to budget when paying in cash.
When learning how to budget, you realise that paying in cash allows you to spend less. However, spending in cash also makes it harder to keep track of your expenses. After all, you need to keep your receipts and tally them manually and accurately. To remedy this situation without you going back to credit cards, here are a few easy ways you can follow:
The Envelope Method
Here, you take your spending money out of the bank at the start of the month and put it into envelopes. For instance, if you set an envelope for groceries, then that's your set spending for groceries for the month. It's also best to ready an emergency fund envelope for unexpected expenses.
Paper Clipping Bills
If you want a more wallet-friendly approach instead of having multiple envelopes, you can also try paper clipping bills together. Then, simply attach a sticky note to each to see what they're for.
Cash Designation
This method is basically what the previous two is about, but instead, you're simply designating your cash and putting it in a single place. Instead of tracking your every expense, you can simply track your cash on hand for your general spending. For example, you can design a system for weekly, biweekly, or monthly. This is also possible using a debit card, which allows you to track your spending better.
Of course, we also recommend directly paying your bills via bank account or check. Coordinate your big monthly bills with the methods listed above.
3. You're having a hard time sticking to your budget.
Learning how to budget is just the first step. And while that is a challenging stage, the next one is another hurdle – sticking to your budget.
One of the essential factors in having a successful budget system is tracking your expenses. If you're having a hard time tracking your expenses, then that's one sign that your budget is failing. For this, refer to the first budgeting struggle above to guide you.
There are many causes of not being able to stick to your budget. One of the top reasons is that you aren't practising self-discipline. For instance, when you struggle to avoid unexpected purchases. This is especially problematic if it's a big purchase and it does not fit your budget, nor can you afford it without taking bits from your budget. If you're finding it hard to say "no" to purchase, then practice delaying the purchase instead. This will give you time to take a closer look at your budget to see whether you can genuinely afford the item. You'll learn self-discipline regarding your budget along the way.
A budget can be compared to a diet. You won't lose weight if you're cheating – another common struggle when learning how to budget. Many beginners tend to overstate their income or understate their spending. However, unlike a diet, you won't really notice right there and then that you're somehow cheating on your budget. Instead, they'll pile up until you are forced to pay your regular bills via your savings or face debt collectors.
Learning How To Budget With Financial Experts
Managing your finances is never an easy task. In fact, if you dive more into it, you'll find that there are strategies that you can use to create a better system. But, overall, it can be daunting. That's why financial experts like us exist, to help you when learning how to budget. Raeburn Advisors are here to figure out how you can better manage your finances for specific situations and the future. So schedule a confidential, commitment-free strategy session with us today.