What Happens at a Financial Planning Meeting? 6 FAQs answered.
---
By Ross Marshall. Posted: October 2020
Most people have never been to meet with a financial advisor. Some people even think we are accountants (hint: we're not).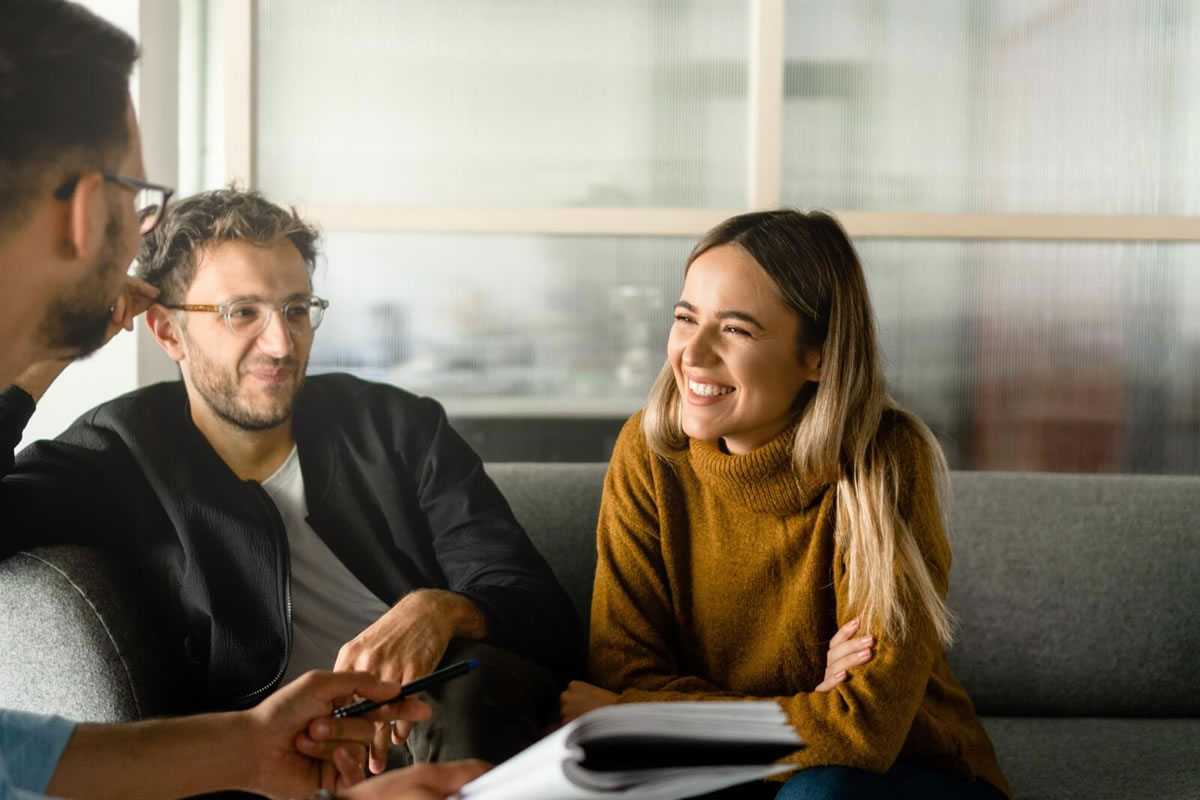 In this post we've answered some of the most common questions we receive, and listed a few hints and to help you prepare for your first meeting with us so you can get the most out of your initial consultation.
1. What do I need to do before the meeting?
Review your monthly budget
If you don't have a budget, that's fine, don't panic! Spend half an hour examining your bank statement for the past month and categorise your expenses so you can see where your money is going. We highly recommend using ASIC's MoneySmart Budget Planner – a free budgeting template that will help you track your expenses.
Having your budget documented will not only give you peace of mind, but also assist your financial advisor in giving you the best, tailored advice for your situation during your meeting.
Think about your goals
Do you want to…
Retire early?
Pay off your debt?
Manage your finances better?
Increase your savings / super?
Having a clear set of goals you want to achieve is important to getting the right advice.
2. What do I need to bring?
Your monthly budget
Your list of goals
Your superannuation details (balance, interest rate)
Your most recent tax return or payslip
Your mortgage info and other loan details
3. What happens at the meeting?
We will spend time discussing your financial circumstances, and identify how we can help you reach your goals. We will also discuss different types of strategies available and figure out which is the right one for you. There is no obligation at this stage, and we are fully transparent regarding our prices and process. After the meeting, we'll outline the next steps should you want to put the plan into action.
4. How long is the meeting and what is the cost?
Our initial consultations normally take around one hour – and we do not charge you.
Important note: We will never sell you a service that does not bring you a positive ROI – if we cannot provide value to equal or greater than the cost to you, we will let you know.
5. Where do we meet?
Our office is in the bay side of Brisbane – you can come to us, or we can come and meet you at your home or office if you prefer. We can even set up a video conference if you are concerned about meeting face-to-face in the current climate.
6. Is there any recommended reading?
No, not officially.
But if you want to educate yourself in advance, or are looking for more tips and information around positive savings habits, here are some great free resources that you can read up on, with a host of actionable tips to help you manage your money better:
The Barefoot Investor, by Scott Pape – a useful approach to finance. While there is nothing new revealed, and we do not agree with all of the author's points, it is nonetheless a timely reminder of the importance of saving and how money can work for you. It is a very informative read.
ASIC's MoneySmart website – clear, concise and full of useful information.
Mr Money Mustache blog – penned by Canadian, Pete Adeney who found fame by retiring at 30 by simply living frugally and saving. While we do not agree with everything Adeney suggests, his is an interesting and fun approach to finance. We especially like his original thinking and defiance of the view that one has to work until 60 or 65 before enjoying life.
How do I book a meeting?
Glad you asked! You can book a meeting directly in our appointments calendar, or if you don't see a timeslot that works for you, contact us directly and we'll find the best time to meet.
Looking forward to discussing your financial goals with you and helping you become financially independent and debt free.
Enjoying the content? Follow us on Facebook, Instagram or LinkedIn, and subscribe to our monthly newsletter, to make sure you stay up to date.
Disclaimer:
This information has been provided as general advice. We have not considered your financial circumstances, needs or objectives. You should consider the appropriateness of the advice. You should obtain and consider the relevant Product Disclosure Statement (PDS) and seek the assistance of an authorised financial adviser before making any decision regarding any products or strategies mentioned in this communication.