3 places you should be putting your money in 2021 beyond
---
By Ross Marshall. Posted: May 2021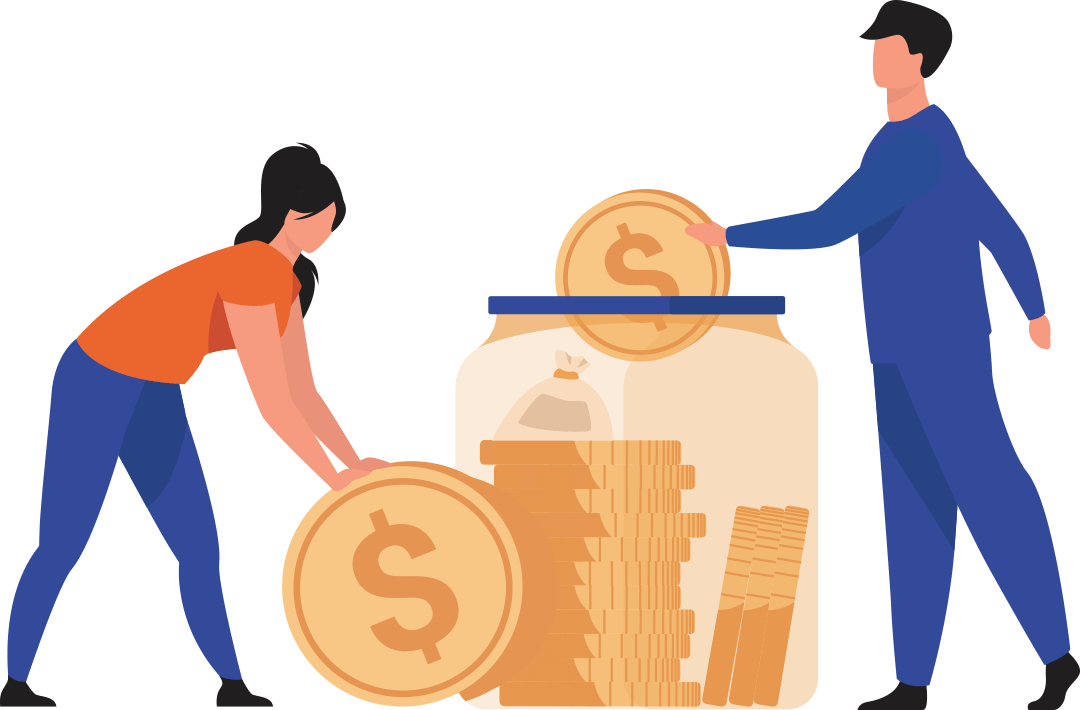 Having money is a lot like having seeds; whether it bears fruit or not depends greatly on what you do with it. When it comes to your finances, knowing where to put it is essential to growing it sustainably.
The COVID-19 may have challenged many Australians' finances, but as people got used to social distancing and quarantine restrictions, a spike in their savings has also been observed. A report from the Australian Bureau of Statistics shows that by June 2020, the household savings ratio rose from 6% to 19.8%. One must know where to place their money for these savings to grow. Luckily, this is something we can help you with.
We have listed down some smart strategies of where you should put your money in 2021 and beyond.
1. Keep track of your superannuation fund.
Superannuation is an organisational pension program created by a company for the benefit of its employees. This is a way of saving up your hard-earned money and setting it aside for your retirement. The way it works is that your employer pays a percentage of your earnings into your superannuation account, and this super fund is invested until you retire, so your money grows.
This continues to be a very tax-efficient strategy for asset accumulation, especially for individuals inching closer to their retirement. However, you must be conscious of the contribution caps. As the Australian Taxation Office says, there's a limit to your contributions that will not require extra tax.
2. Purchase quality assets.
There is a lot of financial stimuli globally, and interest rates are considerably low. The Reserve Bank of Australia even made it clear that they will not raise interest rates until wages are consistently growing by around 3%. So, you can almost say that debt in Australia is on sale. This is why this could be a good time to purchase more assets — but you must be strategic about it.
You would want quality assets that will grow and provide a healthy income for you and your family. This means that if you're looking to invest in real estate or other tangible assets, it must be done with utmost care. Make sure you've done your research and are being strategic with your purchases.
For example, according to a Finder.com.au analysis, around 38% of Australian homeowners are not even aware of their mortgage rate. An average borrower has a 3.2% interest rate, but it can go as low as 2.14%. This difference is not as minuscule as it seems, especially now that mortgage stress has significantly risen in 1.5 million households in Australia.
Doing your research before any purchase will save you from buying anything that may hurt you financially in the long run. While this is a time of great opportunity, don't be tempted to do things in haste. Only put your money on things that add value to you over time, and make sure that it fits your overall financial strategy.
3. Find the right investments for you.
A good practice to growing your savings is to set aside a portion to invest and grow into a consistent passive income. While there is some risk involved in this, the rewards could be astronomical, but only when done correctly. Look into having a diverse set of investments.
For example, with its flexibility and ease, exchange traded funds are all the hype these days, but there are pros and cons to look at to find out if it fits into your financial plan. Stocks have also been doing good lately, despite the market crash from last year. Now, the Australian Stock Exchange is again filled with growth stocks to watch. However, index funds may still not be the best way to go now since they are vulnerable to market fluctuations and crashes, making them high-risk. This is why it's important to study which investments are right for you.
There are plenty of money-making opportunities available nowadays for investors; you just have to know which one is right for you. If you need some help in this regard, don't hesitate to get in touch with one of our financial advisors so we can help develop a good financial strategy to reach your money goals.
These tips are good first steps to managing your money better, but it is important to note that the outcome highly depends on your circumstances. If you're having trouble managing your finances, getting ahead on your debts or growing your wealth at the speed you want, why not book a confidential, commitment-free strategy session with one of our advisors. We offer no-fluff advice based on your circumstances that'll help you reach your goals.
For over a decade, Raeburn Advisors has been helping people grow their hard-earned money with diverse financial strategies. From getting started in the stock market to diversifying your assets, we'll give you money advice tailor-fitted to your needs. Give us a call today and have a chat with one of our experts.
Don't forget to follow us on Facebook, Instagram or LinkedIn, and subscribe to our monthly newsletter so we can make sure you get financial advice straight to your inbox!
 This information has been provided as general advice. We have not considered your financial circumstances, needs or objectives. You should consider the appropriateness of the advice. You should obtain and consider the relevant Product Disclosure Statement (PDS) and seek the assistance of an authorised financial adviser before making any decision regarding any products or strategies mentioned in this communication.