5 Fail-safe financial tips to give your friends and family
---
By Ross Marshall. Posted: June 2021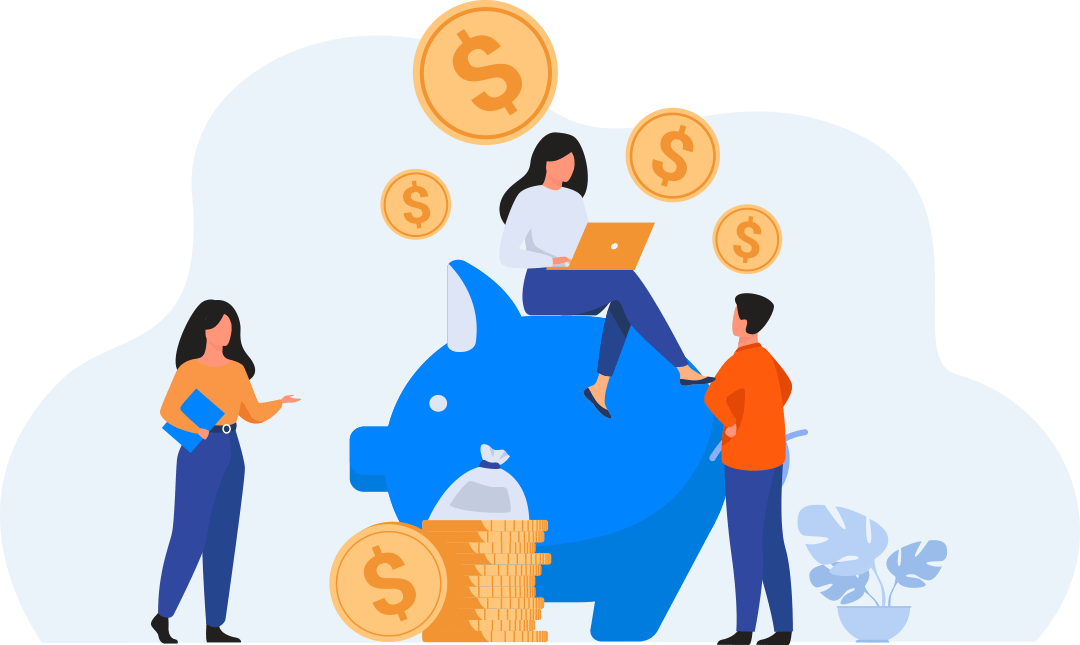 Taking steps to improve your financial situation is always a good idea, but the reality is that many don't know where to start. The government even took measures to boost financial literacy through its school banking programs and similar projects. However, around half of Australians still struggle with financial literacy.
There is much-needed reform in financial literacy. People have come to rely on their peers to get advice on what worked for them, such as how cryptocurrency grew from people's curiosity and word of mouth. However, there is no singular solution when it comes to personal finances. There are plenty of money-making activities that may have worked for you but may not work for others. When giving financial advice, you have to be careful not to generalise or make exaggerated claims. The last thing you want is for your advice to backfire because it was inaccurate or incorrectly executed.
The next time someone asks you for help, here are some fail-safe money tips you can always share:
1. Keep track of where your money goes.
You have to develop healthy financial habits early on. You can do this by creating a budget, tracking your spending, and setting financial goals.
You ensure that your money is used wisely when you track your spending, as you can evaluate whether your priorities are in the right place and adjust accordingly. Keep statements and receipts, write down your expenses, or use any budgeting app.
Meanwhile, creating a budget and setting financial goals becomes easier because you'll understand your wants, needs, and spending habits. Having a budget will also give you control of your money, help you prepare for significant expenses and allow you to save.
2. Spend below your means.
It may be tempting to upgrade your lifestyle instantly once you start to earn money. People tend to increase their spending when their income advances, even when it's not necessary. This is called "lifestyle inflation," and it poses long-term effects on your finances. Even if you get a raise, if your spending also increases (potentially along with your debt), you will end up being in the same place financially as when you were paid less – or potentially even worse off!
As we have discussed in length in a previous post, having a high income does not equate to being wealthy. However, this does not mean that you can't treat yourself to good things; you deserve to enjoy the benefits of your hard work. It all comes down to the way you're saving and spending your money. The key is finding the balance between your wants and needs.
3. Have an emergency fund.
Having an emergency fund is a practical way to kickstart your savings. You should build up a stash amounting to at least three months of your expenses to use for rainy days and unexpected costs. This is among the most practical tips given by most financial experts, and yet it is neglected by many Australians. A recent Cost of Living survey found that only 38% of 10,000 participants have adequate savings.
As we have seen in the past year, no one can predict the future, but we can manage how it affects us by being ready. An emergency fund serves as a buffer to give you the freedom and peace of mind that no matter what happens, you have all the means you need to survive a couple of months while you think your next step through.
4. Take care of your health.
You work hard to earn money, but it should never be at the expense of your health. You wouldn't want your hard-earned money to go to unexpected medical bills instead of contributing to the life you're working to build.
Recent studies suggest that the pandemic has caused an "effort-reward imbalance" among workers. This feeling of being overworked leads to a higher risk of various stress-related diseases, cardiovascular diseases, and diabetes, among others.
Manage effort-reward imbalance is by developing better eating habits and a healthier lifestyle. Health truly is wealth; our unhealthy habits have financial impacts that can last decades. By taking charge of your health now, you can mitigate the financial risks as well.
Related: Can you afford not to have personal insurance?
5. Work with financial experts.
Navigating your finances is not always an easy task, and it can be terrifying since different strategies come with corresponding risks. The best way to get financial advice tailored to your needs is to seek the expertise of a financial planner.
A certified financial planner can give you comprehensive information about investment strategies, taxes, government benefits, insurance, and many more. From helping you set your financial goals to coming up with plans on how to achieve them, a financial planner can make sure you're on track with your money goals.
There is no "silver bullet" approach when it comes to managing your money. Different situations call for different strategies. This is where our experts come in. Raeburn Advisors can help you figure out the best way to manage your finances based on your specific situation.
If you're looking to improve the way you manage your money, now is the best time to start. Schedule a confidential, commitment-free strategy session with us today.
Over the last 15 years, Raeburn Advisors has been helping Australians reach their financial goals. We understand how good financial wellness can impact people's lives. This is how we help you build your wealth by offering simplified financial advice. Call us today to find out how we can help you.
We have plenty of other financial advice to give you! Don't miss out by following us on Facebook, Instagram or LinkedIn, and don't forget to subscribe to our monthly newsletter.
Disclaimer: This information has been provided as general advice. We have not considered your financial circumstances, needs or objectives. You should consider the appropriateness of the advice. You should obtain and consider the relevant Product Disclosure Statement (PDS) and seek the assistance of an authorised financial adviser before making any decision regarding any products or strategies mentioned in this communication.