Why having a high income doesn't make you rich
---
By Ross Marshall. Posted: April 2021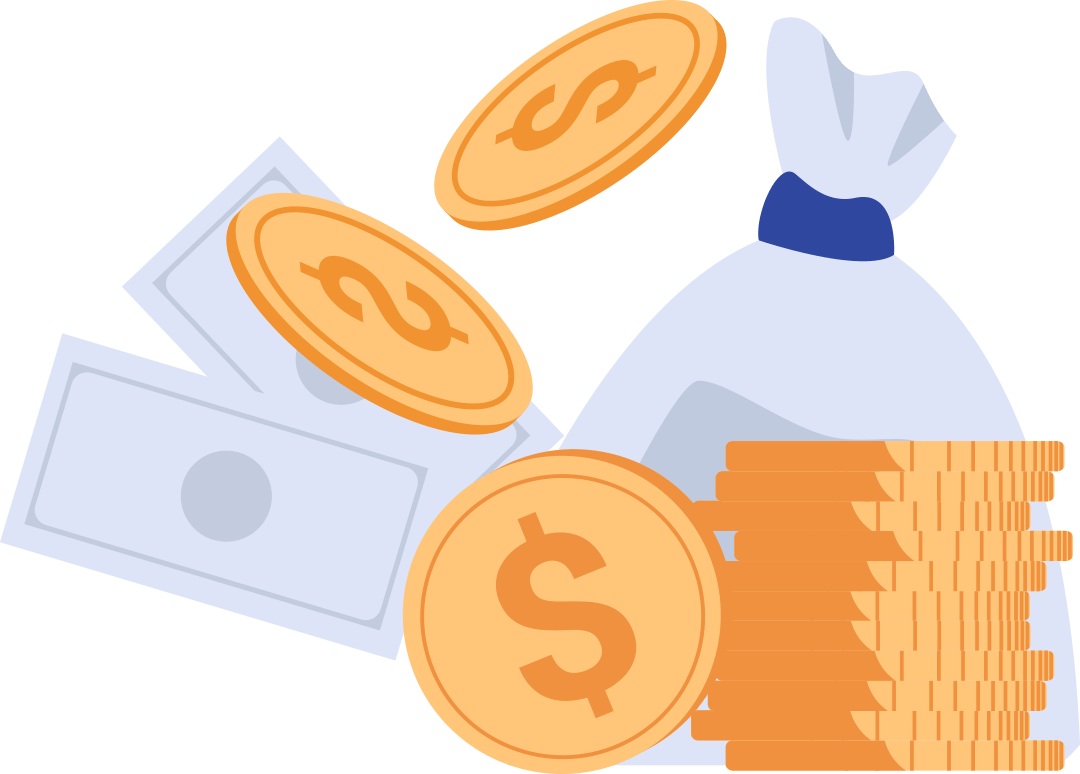 One of the things that holds people back when it comes to becoming rich is a lack of understanding between income and wealth.
Income inequality is one of the major problems that societies face, and governments have been trying to narrow down that gap rigorously. In 2019, Australia's economic expansion raised the national income by two-and-a-half times, and those numbers are still increasing. Based on the latest release of the Australian Bureau of Statistics this year, even with the global pandemic, the Australian economy rose by 3.1% in seasonally adjusted chain volume measures, despite its GDP taking a dip of 1.1% in 2020.
However, the same report shows that household spending also rose significantly. This is often overlooked when discussing income and wealth, as these terms are often used interchangeably.
Here's what you need to know about them.
Definition of Terms
Income is the amount of money one usually receives regularly. It may come from an individual's employment, businesses, state benefits, and more. Meanwhile, wealth represents a person's assets, both financial and tangible, balanced against their liabilities.
Suffice to say, having a high income does not necessarily equate to being wealthy. While a big number for your income is good, it does not paint a clear picture of the expenses or debts that you need to pay.
Someone from a high-income family is not necessarily wealthy because their expenses may also be higher. However, if your income is at a more comfortable number than others, this could already give you a bit of a headstart, as this may give you more room to save and invest.
How to Grow Your Wealth
Your money must be sustainable to be truly rich. Here are some simple things you can do to grow your wealth and future-proof your finances.
Spend wisely
It is always a good idea to look at your expenditures and assess whether these are necessary. Are there areas that can be improved to increase your savings? This, however, does not mean that you cannot enjoy your hard-earned money. All this means is that you should ensure you are utilising your money efficiently.
It is important to track your spending and develop a reasonable budget to reach your financial goals. This will give you more opportunities to save and consume consciously, including steering clear of unnecessary debt. If you're going to put your money anywhere, it should be somewhere that contributes to your wealth creation in the long run.
Increase your savings
If there's one thing the pandemic taught us, it is to be ready for rainy days. While no one can predict the future, having savings for those emergency needs should keep us ready for moments of financial distress. One way to safeguard us from those moments is to develop an emergency fund worth at least three months of your salary.
In a previous article, we mentioned that half of the Australian households have less than $7,000 in savings. This is very low, considering that the Australian Bureau of Statistics said the average weekly earnings for an adult in Australia is $1,700 in May 2020. This means half of the population only has around a month's salary at their disposal, which is troubling, especially in times of great uncertainty. Whether it's a pandemic, a market crash, or even as simple as unexpected medical needs, it is always better to be ready.
While savings are not limited to your emergency fund, this will give you enough stability to be comfortable about taking risks and investing extra money to grow your income and reach your financial goals.
Invest in Financial Literacy and Planning
Having an emergency fund is something that most, if not all, financial experts would suggest. The lack of having personal emergency funds in Australia may not have just come solely from their economic status but from a lack of financial knowledge. Reading up and learning how to manage your money properly will always come in handy.
From this, you can develop a good financial plan that outlines where you stand with the money you currently have. This defines long-term monetary goals, as well as strategies and steps you need to take to achieve them. Developing passive income and investing can help you with your future needs. Even with little money, there is always a good possibility for growth with smart planning and investments.
Anyone can create a financial plan independently. But if you don't know where to start, or if you don't have a lot of time on your hands, you can always get the help of a registered Financial Planner.
No matter what income bracket you're in, these strategies can help grow your wealth and improve your long-term financial situation. Cutting back on expenses and breaking lousy money habits may not be as easy as it sounds, but there is always room for balance in your spending. You just have to know how to do it.
And if you don't, there are always people who could help you. If you're interested in knowing more about how to improve your financial situation, whether it's through increasing your income, reducing your debt, and building your wealth, book a confidential, commitment-free strategy session with one of our advisors.
Raeburn Advisors is a trusted name when it comes to simplified financial planning and advice. With over ten years in the industry, we have helped plenty of people get the most out of their investments. Talk to us today to find out how you can get closer to your financial goals.
Get more tips and tricks to getting rich by following us on Facebook, Instagram or LinkedIn, and subscribe to our monthly newsletter!
Disclaimer: This information has been provided as general advice. We have not considered your financial circumstances, needs or objectives. You should consider the appropriateness of the advice. You should obtain and consider the relevant Product Disclosure Statement (PDS) and seek the assistance of an authorised financial adviser before making any decision regarding any products or strategies mentioned in this communication.