Financial Planning: What Is It and Why Is It Important?
---
By Ross Marshall. Posted: November 2020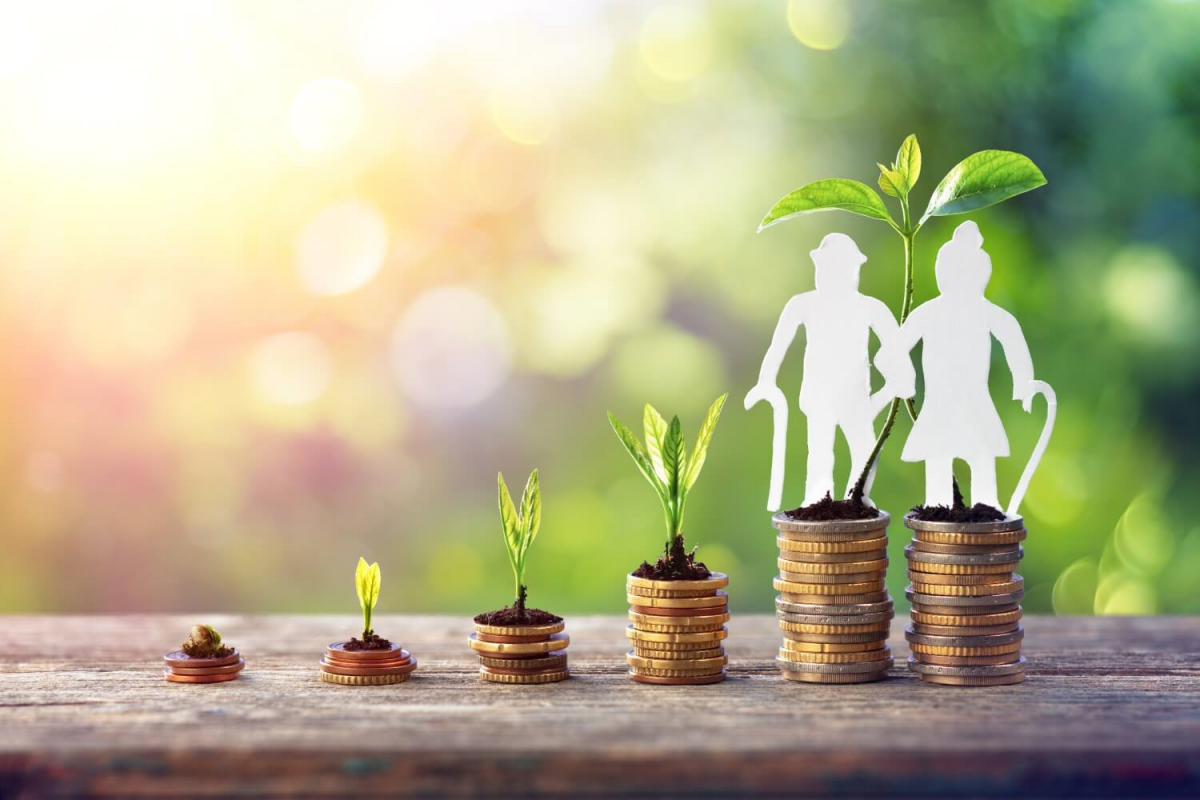 If you have monetary goals you wish to pursue soon, financial planning is going to be your best friend. Here's everything you need to know about it.
What is Financial Planning?
A financial plan is a document that outlines where you stand with the money you currently have. It has clearly defined long-term monetary goals and the strategies and steps you need to take to achieve them.
Financial plans can address anything — from building an investment plan and establishing your emergency savings, to consolidating debt and opening a bank or brokerage account.
Depending on your goals, financial plans can stretch over durations of years, months, and even decades.
The goal of financial planning is to prepare you for the future through small steps, like creating a monthly savings goal or investing a portion of your paycheck monthly. What's even better is that financial plans are flexible, giving you the ability to change your targets in case something unexpected happens.
You can create a financial plan independently, but if you're having a hard time figuring out what goes into a proper financial plan, or if you don't have a lot of time on your hands, you can always get the help of a certified financial planner.
In this article:
Understand the components of a financial plan
Learn the importance of having a financial plan
Figure out how to self-manage your finances through financial planning
What are the components of a financial plan?
Everyone's financial circumstances are different; which means your financial plan will also be unique for your situation. Regardless of your life stage, income, investments or debt level, you do need to take an honest, comprehensive look at your finances to get a clear picture of where you are and where you're going. Take a deep dive into your finances — tax returns,
investments, and even retirement accounts — you have to consider everything when you're assessing your position and preparing your plan.
There are a few components of a sound financial plan, with each of them having different effects on how your financial future will eventually look like.
To push your financial planning forward, here are financial categories and sub-categories that you must consider:
Budget

Strengths and weaknesses of your current financial situation
Assets and liabilities balance sheet
Cash flow statement itemising your income and expenditure

Investment

Your investment portfolio return reports
Retirement account investments
Asset allocation plans

Retirement Plan

Income estimates of your superannuation and post-retirement income
Your lifestyle plan post-retirement

Estate Plan

Completed will
Charitable gift planning
Tax estimates for your estate or inheritance

Tax Plan

Plan for your voluntary super contributions
Income tax returns and capital gains

Risk Management

Annuities
Disability, life, or long-term care insurance
Survivor and beneficiary benefit plan
The importance of financial plans
Financial planning may seem like a chore at first, but it is a must for your wealth to thrive. You must map out and set your goals to make sound financial decisions. Here's a closer look into the importance of having a good financial plan:
Providing you with direction
You'll have a better understanding of your current financial situation and the direction in which you are going if you've set measurable financial goals and stick to them. With a financial plan, the effects of the decisions you make with your money are understandable, and the results can be reviewed effortlessly. This gives you a whole new perspective when it comes to budgeting and improving the control you have over your financial lifestyle.
There's nothing certain in life. Financial changes often happen out of the blue, and they can easily throw you off track. Having investments with high liquidity can aid you in times of emergency or unplanned expenses.
Keeping you accountable and on track
With a financial plan, you will be able to track every financial decision you make, and you can hold yourself accountable for both positive and negative outcomes.
Ensuring you have a plan in case things go wrong
Here we are talking not only about concrete back-up plans like insurances but also about having dedicated "rainy day"/emergency savings accounts to keep you afloat in times of strife. Having full visibility of your accounts through a financial plan puts you in control and helps you identify what your "in trouble" state looks like, so you can prepare for it in advance.
Furthermore, you'll have access to ongoing advice should you choose to get the help of a financial advisor. They will assess your current financial circumstances and create a comprehensive plan that's personalised for you and what you want to achieve.
Your self-managed finances and how a financial plan can help you achieve that
Self-managing your finances isn't unheard of, especially if you have the time and the skills to flesh out your financial plan. If you've been wanting to manage your money on your own but are unsure if you should do so, check out the checklist below to see if you're ready:
You have a passion for learning financial topics
This includes investments, taxes, loans, and personal finances. There are a ton of resources out there, and if you're dedicated to learning and understanding them, then you're good to go. ASIC's MoneySmart website is a great place to start.
It takes time to review your financial situation. If you've religiously tracked your spending, savings, and investments, you may have the ability to serve as your own financial planner. Bonus points if you can use financial software to plan for your goals and your retirement.
You are a confident decision-maker
If you're confident with making big financial decisions and planning for your retirement, you may not need an advisor. Comfortable with managing large sums of money? Good for you! However, if that amount grows a little too much, you can always call for help on a limited or even a long-term basis.
You don't mind market volatility
Finance is unpredictable. If you're planning to self-manage your finances, you have to be comfortable with all the ups and downs of the investment markets. You need to be comfortable with the fact that the value of your investment portfolio will go down sometimes. Even the richest investors in the world have days where they lose – the difference is they have the experience and the persistence to ride out the storm.
You have strong self-discipline
Financial planning is a marathon, not a sprint. Although there are quick wins to be found, the ultimate goal is to have a long and prosperous future through sensible, safe investments that will bear you the best returns. Be honest with yourself – can you make a plan and stick to it? If not, it's usually better to outsource your financial planning to make sure there is someone giving it the attention it deserves.
You can identify and discuss uncomfortable truths
This extends not just to your own expenses, but if you are married or have joint finances with your partner, it applies to your whole household. Conversation topics like "we need to reduce our spending in these areas", or "what happens to your/my/our assets after death" can be challenging to discuss, especially if you don't have the right information to hand.
You are aware of your own self-biases and can make objective decisions
This is perhaps the most challenging of all. Most people tend to vastly overestimate their financial literacy/ability and make skewed investment decisions as a result. Having an impartial ally removes this bias from your decision making and ensures you're not putting your heart over your head when it comes to your financial future.
If you have all of these attributes, then you can manage your financial plans on your own. However, it's alright to meet with the experts if you feel uncertain about your decisions. You know what they say: it's better to be safe than sorry.
Next steps in creating your financial plan
It might sound overwhelming, but we can assure you that you're not alone in tackling this. After all, financial planning makes sure that you arrive at the future you want for yourself and your family. Getting the correct advice from an experienced financial advisor will ease the burden of understanding what may be challenging to grasp.
At Raeburn Advisors, we want you to feel at peace with your financial situation through a comprehensive financial plan.
Book an appointment with us today to find out how you can achieve your goals. 
Enjoying the content? Follow us on Facebook, Instagram or LinkedIn, and subscribe to our monthly newsletter, to make sure you stay up to date.
Disclaimer:
This information has been provided as general advice. We have not considered your financial circumstances, needs or objectives. You should consider the appropriateness of the advice. You should obtain and consider the relevant Product Disclosure Statement (PDS) and seek the assistance of an authorised financial adviser before making any decision regarding any products or strategies mentioned in this communication.