The Importance of a Healthy Savings Habit
---
By Ross Marshall. Posted: February 2021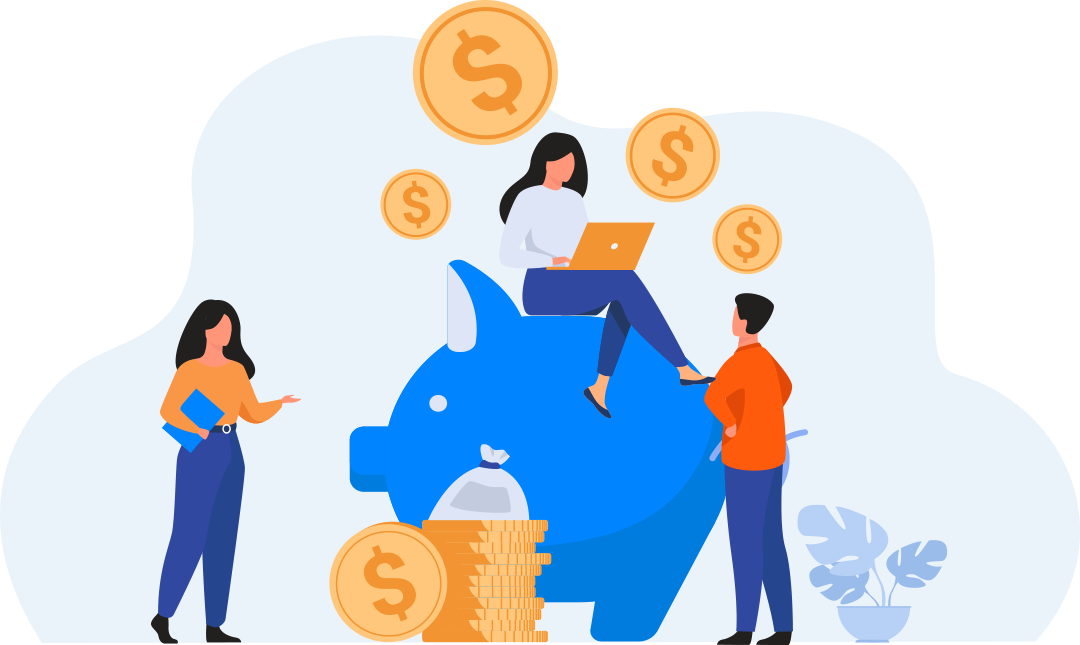 Did you know that more than half of Australian households have less than $7,000 in savings? Even worse, according to a 2020 survey from Grattan Institute, about 10% of those households have less than $100.
Australians are not saving enough. And that can be financially fatal for families and individuals alike. Luckily, there is a remedy – although it does require planning and discipline.
By putting enough money aside every month, people can set themselves for a happier, more enjoyable, and stress-free life. It may take months or years and a lot of work, but that's the best way to do so (the only one for most people).
It sounds cheesy, slow, and counterintuitive, right? You're thinking, "give me the instant gratification every time!". How would savings give you a better life? Well, it's not rocket science.
5 Ways a Healthy Savings Habit Can Transform Your Life:
1. Allows a Quick & Comfortable Retirement
The easiest and quickest way to retire is not winning the lottery (unrealistic) or founding a million-dollar startup (really hard) but saving a large part of your earnings every month, consistently, for years.
Yes, you read that right—no lottery ticket out of your financial hurdles; this is a wishful mentality and one we don't encourage. A healthy savings habit – and the willingness to be disciplined with it – will serve you much better.
But saving is harder than it sounds. Data from Finder.com says that the average 24-year-old Australian has barely $10,000 in savings. Even worse, the typical 56-74-year-old has a modest sum of $40,000. This might sound like a large amount to you, but in reality, once you reach this age your earning potential is limited, and $40,000 may not even last a year.
According to the Association of Superannuation Funds of Australia (ASFA), you need about $40,000 a year to live modestly in retirement (about $27,000 if you're single and young). We're talking no less than $200,000 if you want at least the next five years work-free.
Can you survive that long? It all comes down to how much money you've saved. At $1,000 a month for 10 years, you can amass more than $100,000. In 30 years, those $1,000 can easily become $300,000. That should be enough to retire modestly.
Related: How much super do you need to retire?
2. Saves You in Times of Need
When disasters hit (like pandemics), people lose their jobs, businesses go bust, and those without savings tend to suffer.
So, if disaster hits your life, there's a high chance you'll have to change your spending habits. Spending less and saving more prevents your bank account from hitting $0 (before it's too late). But you don't have to wait for a pandemic to do that.
When you have money set aside before times get rough (as they always do, sooner or later), having sufficient funds to live off without working can be immensely helpful.
Advantages of a healthy savings fund include less stress, more motivation, and a lot more time to think, without the added pressure of worrying about your immediate finances. Getting into a regular savings routine also helps you become smarter with your wealth, including generating, sharing, and protecting it better.
3. Keeps you Grounded
When you realise how difficult it is to make money and save it, you'll become stiff when spending it. Regular saving helps accumulate capital and will change your mindset when it comes to money, to the point where you will prevent yourself from wasting it.
You will become a cash flow manager automatically, ensuring that you always make more than you spend. The more you save, the more conservative you are with money. Thus, the more likely you are to hold it for long, be ready in times of need, and invest it correctly.
4. Lets You Invest & Compound
If you want to invest, it is vital to set some money aside first. Whether you want to invest in some shares from your favourite companies' stocks, index funds, rental properties, education, or a business idea – you need sufficient savings.
When this saved money works to make you more money, that's called investing. And when you save and invest consistently, helping it grow, that's called compounding. Correctly invested, as little as $1,000 saved per month could become a fortune over several. And, of course, if you're not sure where to get started with your investments – that's why we're here. Contact us for a free strategy consultation where we can discuss the best investment options to help grow your portfolio, pay down debt, and secure a prosperous retirement. Book the call here.
There's no sense in hiding your money under the bed when you can put it to work – especially when it can compound, that's when great things happen.
5. Helps Your Loved Ones
Few things are more reassuring than having enough money in the bank to help your kids get an education, paying for your family's insurance, or taking care of the bills when your partner loses their job.
When you have money saved, it works not only for you but your loved ones. And this doesn't only mean when times get rough but also in significant life events: a wedding, a baby shower, a 50th birthday, a child graduating from college, and more – they can all be a lot better, and less stressful, with some money in the bank.
With proper budgeting, you can set some money aside for years and only spend it when necessary. There are many life-changing moments that require you to spend money – make sure you're prepared for them by having a healthy savings habit in place.
Saving More with a Financial Plan
Planning everything you're going to do with your money comes with exceptional advantages. The most obvious one would be increasing the amount of money you'll save. By simply knowing what you want, need, and have to do – and the timeframe around your goals – saving becomes a lot easier.
This is called financial planning, and it's the best way to go. Here's how it works:
Setting Financial Goals
First, you need to identify what you want, and when you want it by. This is a personal question and one only you can answer. New car? Retiring by 50? Paying down the mortgage? Saving for grandkids' college tuition? Whatever the goal, it's best to identify it, write it down, and set a target date.
From here, with the aid of your financial planner, you'll be able to set savings goals. Knowing how much money you can make and how much of it you can save is critical. Having concrete savings goals and objectives boosts motivation to work harder, gives structure to your financials, and makes progress easier and entertaining.
Budgeting & Cash Flows
Calculating the amount of money you should spend per month and making sure it's less than what you make is essential. The surplus will obviously go directly into your savings account, or to pay down debt.
Retirement Plans
A financial plan comes with the upside of long-term thinking. How and when do you expect to retire? A retirement plan shows you the path to follow and makes it easier to save by always thinking ahead.
Investing & Managing Risk
Finally, a financial plan makes it easier to choose the ideal investment, avoid unnecessary risk, and compound your money more effectively.
Getting Started with a Healthy Savings Habit
So, are you ready to take the reins of your savings and give yourself a more financially stable life? Here at Raeburn Advisors, we can help you with that. We've been helping our clients eliminate debt, retire early, and maximise their savings and investments, for close to 10 years.
As finance experts, we know exactly how to make the best financial plan that gives you the best returns, saves you the most money, and helps you retire the soonest. With our financial advice and practical recommendations, developing a healthy saving habit will become a lot easier. Contact us today for a confidential chat about your financial situation or savings goals.